When I received this commision, the first photo I got had Mick and Katie sitting together in the back of their car.  As much as I loved the first photo of them together, their individual photos were even better.  What to do?
I worked in Photoshop to see if I could create a good composition from their individual photos, but I wasn't happy with the results.  The photo of them together seemed like the best choice, so I began their portrait.  Halfway through the painting, I was not happy!  There was too much blue space in the composition.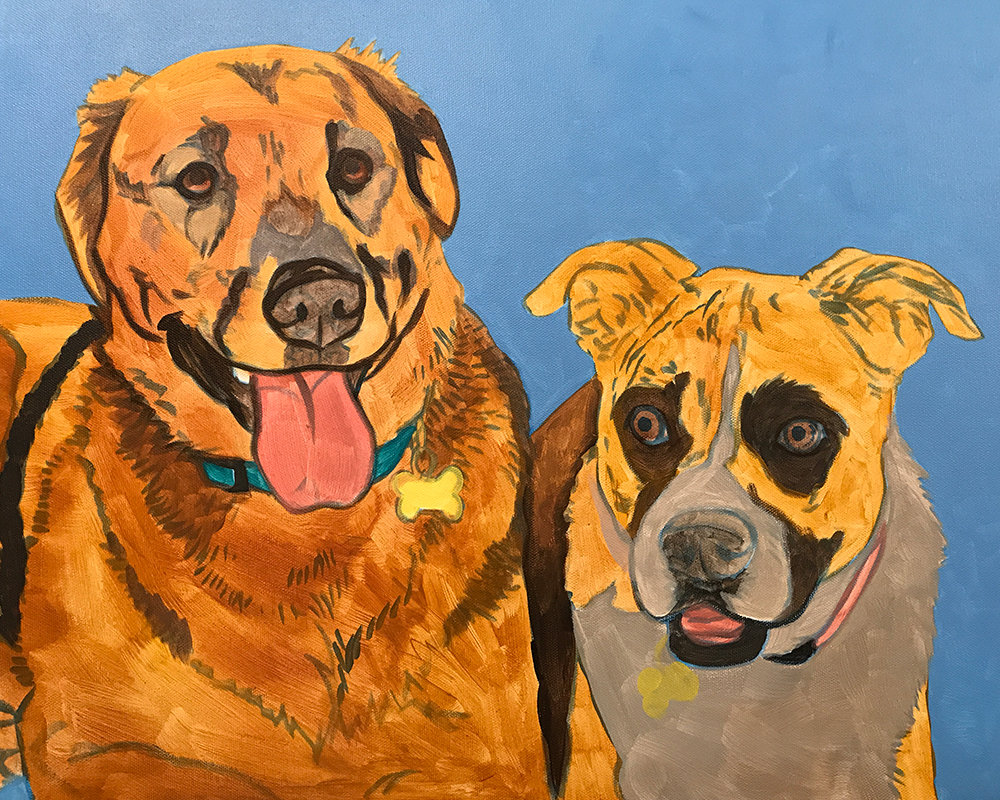 I sent this snapshot to the client and asked what she thought.  Although she didn't mind the bluespace too much, she wanted Mick and Katie to be looking in the same direction.  So I did something I haven't done in years.  I started over from scratch, and it turned out great!
Reflecting on this piece , "best friends" came to mind. We all need best friends, those folks that are with us through thick and thin.  We can differ on the small stuff like whether to chew on tennis balls or rope toys, but ultimately we are looking in the same direction.  That's just one of the reasons I loved the artistic process of capturing Katie's and Mick's personalities.  It may have taken a bit longer than usual, but the final product was so worth it.